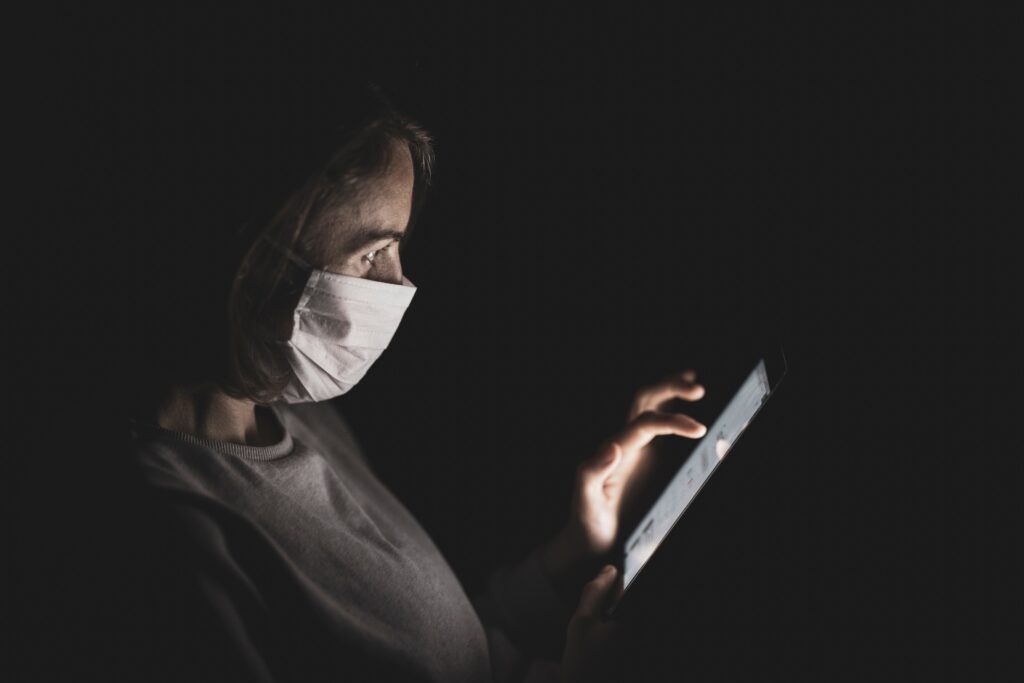 Unfortunately, it's not an exaggeration to say Covid-19 has dramatically altered security risks. Covid-19 has created a new environment, where there are unique vulnerabilities for criminals to target and criminal activity is likely to rise. So, let's look at how Covid-19 has produced an environment for criminal activities to flourish. The new scope for criminals to target and the changing security risks facing different industries; retail, medical, farming and construction. Given these changing threats, we explore how the demand for security products has increased and also changed. Specifically, showing that Covid-19 has created a further need for cloud based CCTV, as it allows for easily accessible remote viewing and provides alerts. At a time where mobility has decreased, and the threat of criminal activity is high.
Then, look further down for an investigation into how Covid-19 has led to requests on the security industry for new features to detect and monitor the virus. Such as requests for new CCTV features to aid the detection of Covid-19 like thermal imaging. Alongside calls for new abilities to monitor the use of preventative measures, such as face mask detection.
Covid-19 as a cause of rising crime
The repercussions of the Covid-19 pandemic will likely cause further criminal activities. Firstly this is due to the economic impact it has had. On a macro-level, the global economy has been very damaged by the virus. Consequently, many countries have fallen into recession. Historically, an unfortunate outcome of recession and high levels of unemployment, is that crime levels go up.
Covid-19 has also overstretched our emergency services, who, therefore, have less capacity to tackle this crime. Police have been busy with Covid related issues, such as shutting down large gatherings and enforcing social distancing. Given this, there may be a lower likelihood of catching crimes and, consequently, a lower deterrent for criminals to commit a crime. Unfortunately, as well as likely increasing crime rates, Covid-19 has also created new vulnerabilities for criminals to target.
Covid-19 and its impact on cyber security
As a whole, businesses are facing new vulnerabilities, which are being targeted by criminals. Through this pandemic, we have all witnessed the surge of internet use for personal and work related reasons. Criminals have been taking advantage of this changing situation and have mounted rising numbers of cyber attacks on both individuals and businesses.
Indeed, the Federal Bureau of Investigation reported in June 2020 that daily digital crime had risen by over 75% since lockdown. Criminals have targeted the new vulnerabilities that have arisen over confusion surrounding changing protocols and Covid related issues.
Covid-19 and email/software scams
There has been a mass of Covid related email scams. In the UK, between January and April 2020, there were over 2,000 official reports of Covid related phishing scams. Also, given the increasing use of video conferencing software such as Zoom, criminals have been impersonating the technology with fake URLs and websites to download malware to the devices.
Interpol has noted rising cyber attacks on large corporations. A few notable businesses that have experienced cyber security issues during 2020 include; Canon, Garmin, and Honda. Although these attacks are not new, they are rising. With some concluding that this rise has been due to Covid related lures. Katherine Keefe from Honda said: "Cybercriminals are preying on people's heightened anxiety during this pandemic, tricking them into clicking and sharing links that steal information." It is clear that Covid-19 has lead to new and increasing threats, which will be a challenge for the security industry to solve.
Medical institutions have been a particular target, to steal valuable Covid data or stop them from continuing their important work. Some groups are taking advantage of the leverage that this research data holds. For example, UCSF decided to pay the ransom of c.$1.14m to regain access to their information. The University said the data "is important to some of the academic work we pursue as a university serving the public good."
Covid-19 and online retail fraud
Criminals have also used the opportunity of rising online shopping to commit retail fraud. Online shopping has accelerated rapidly. ACI set up a Covid e-commerce tracker, which reported that in May 2020, eCommerce was up 81% from the previous year. The criminal actors in this situation pretend to sell goods or services and take payment without ever actually providing them. The US Federal Trade Commission disclosed that they had over 140,000 reports of retail fraud between January – June 2020, which equated to nearly as many as the whole of 2019.
Covid-19 related scams
Reuters have also reported on other Covid-19 related scams. Such as the selling of products that falsely claim to cure Covid-19 and that could potential injure the user. Scammers have also been impersonating charitable actors; asking for donations towards Covid related issues and instead pocketing the donations.
Covid-19's security impact on business sites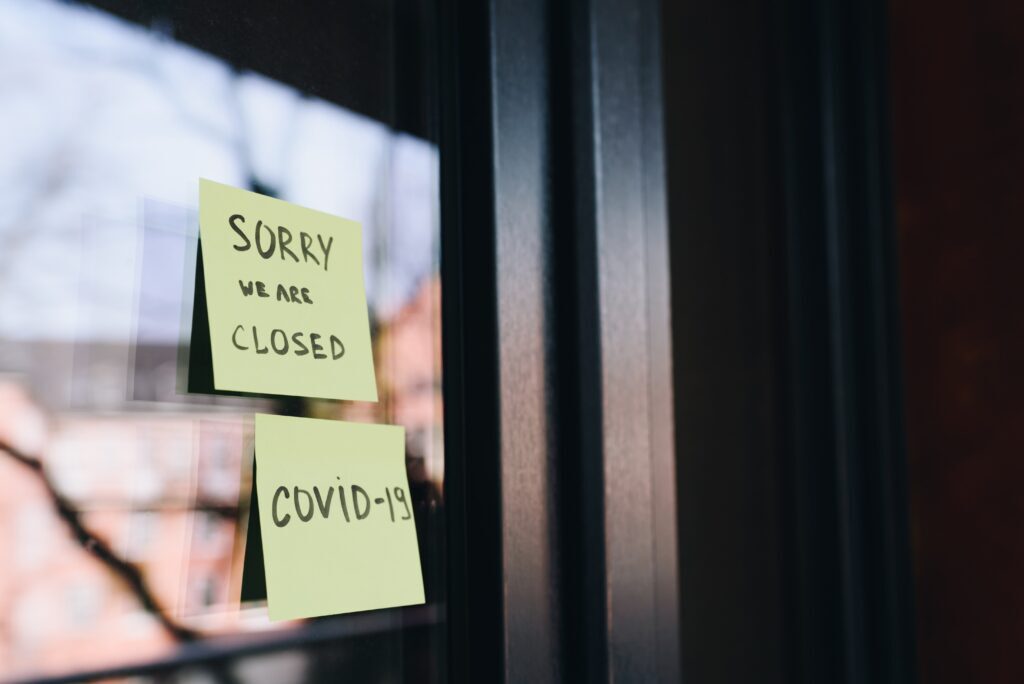 Away from the cyber-sphere, the changing environment in which most businesses operate has caused rising crime more generally. One example of this is that lower occupancy on business properties will likely lead to more theft. Given many business sites with valuable goods have frequently been left unmonitored by people. Criminals have used the opportunity to gain unauthorized access into the properties and steal from such businesses.
Covid-19 and its security impacts on the retail industry
The retail industry, in particular, is facing an overwhelming criminal threat. Non-essential retail stores, which have frequently been closed during the pandemic, were ordered to leave their properties dormant, often with highly valuable stock inside.
Catching petty theft has become more difficult as it can be hard to spot with social distancing measures in place. Then the identification of the individuals can also be problematic if they are wearing face masks. Consequently, retail crime in stores has gone up since Covid started. This spike may also be due to the hard economic circumstances, which in itself often cause a rise in petty theft.
Apart from the threat in-store, many are predicting that organized crime targeting retailers will also grow. Here, we are referring to groups of criminals whose attacks are highly sophisticated. Organized crime is likely to rise for a variety of reasons. Firstly, the ability of organized crime groups to recruit vulnerable individuals will improve given the hard economic times. Moreover, their ability to resell stolen products online will increase as demand for essential products online rises. These groups pose a slightly different threat than shoplifters. With changes in protocols across businesses and less staff onsite, these groups may also be able to target and intercept across various points in the supply chain.
Covid-19 and its security impacts on the medical industry
Given the enormity of the demand for medical supplies and a consequent spike in the value of medical supplies, criminals have targeted medical supplies. Due to the unexpected and sudden spread of Covid-19 across the globe, a sudden mass of demand for medical supplies occurred, particularly for protective gear, medicines, and equipment. This demand came from governments, hospitals, and also individuals who need masks and other coronavirus related items. Manufacturers have struggled to meet the demand. Therefore, the value of medical supplies has escalated. Criminals once again used this as an opportunity. For example, in June 2020, PPE masks worth £160,000 were stolen from a warehouse in Britain. While in Latin America, InSight Crime reports that the theft of medical equipment has seen a massive rise with criminals targeting coronavirus tests, ventilators, and masks. Therefore, physical sites where medical supplies are stored will need to ramp up their security efforts.
Covid-19 and its security impacts on farms and construction
Some farm owners have been victims of livestock rustling due to the demand for food at the beginning of the Covid-19 pandemic. Farms and construction sites have also faced growing concerns over the theft of valuable machinery. Some criminals have been opportunistic and taken advantage of the unusual lack of human presence on-site and stolen valuable goods. At the beginning of lockdown, the Construction Equipment Association noted a dramatic rise in construction plant and tool theft: "the sharp spike in thefts is largely due to construction firms and contractors temporarily scaling down work and shutting job-sites due to the Coronavirus pandemic." With lockdowns ebbing and flowing, farms and construction sites may witness a corresponding rise and fall of this type of crime.
Covid-19 and the rising demand in the security industry for CCTV
It is clear that security risks are changing and that criminals are being opportunistic by targeting vulnerabilities created by Covid-19. The response to this has been an increasing demand for CCTV. Partly, the systems are demanded so as to deter criminals and also to record any wrongdoings. Future Market Insights says CCTV based video surveillance systems are in 'great demand', they predict that during the period of 2019-2029 global CCTV camera market will exhibit a CAGR of 6%.
Deterring / monitoring and recording criminal activity with CCTV in a Covid-19 world
Demand has risen for security measures, due to the increased level of criminal activities and the difficulties with physically monitoring sites. One reason for the demand is that CCTV often is a deterrent for wrongdoing in itself. CCTV can also help monitor business sites when no one is present. Furthermore, owners feel that they need CCTV to record criminal activity if it does happen. Having a recording may help in the identification of the perpetrators.
Why Covid-19 has accelerated demand in the security industry for cloud based CCTV
Covid-19 has also accelerated the demand for cloud based CCTV in the security industry. If you are a security professional, there are many reasons why your customers' security systems should have cloud backup. However, due to Covid-19, now more than ever your customers need cloud based CCTV.
Over the last decade, cloud technology has become essential for many of us. However, many of us don't even understand what cloud is. Popular cloud based services include Netflix, Google Drive, Microsoft Teams, and Spotify. The adoption of these platforms has rapidly grown. One reason for this is that the cloud makes our lives easier. As all your content is in one place, accessible wherever, easy to download and not at risk of physical damage. In addition, you don't have to worry about the content filling your local storage capacity.
Cloud CCTV works in a similar way to the platforms mentioned above; it is your content (footage) stored remotely. The same benefits we have from these other platforms apply to CCTV. Yet, in 2020 most security cameras do not have cloud.
Motion alerts – When Covid-19 makes continuous monitoring of CCTV hard
Having a physical presence onsite can be hard given the reasons we have mentioned. As you may not be able to monitor the surveillance footage all day, another useful feature of cloud based CCTV is that it often has the ability to send you motion detection alerts to your device. These alerts may be convenient for those that are unable to supervise their properties as much. It also means that you don't have to go through hours of footage to find any activity that has occurred.
Notifications over malfunctioning recording – When Covid-19 makes local devices inaccessible
Another reason why people are looking for a cloud based CCTV system is that they often alert you if there is any malfunctioning with the CCTV and have live camera health monitoring tools. Unlike some local recorders which don't notify the users, who may then only find out that the local recorder has malfunctioned when they need the footage. Having cloud based CCTV can bring peace of mind to the user. They not only have a cloud backup, but they will also be alerted if something does go wrong with their CCTV system.
Easy control over recorded footage and storage – When Covid-19 makes local devices inaccessible
Given the possible troubles of accessing a local recorder due to Covid-19, it can be hard to download the footage and know its remaining storage capacity. Having cloud storage firstly allows for plans, which give you as much storage capacity as you could ever need. It also means that it is easy to monitor how much storage capacity you have left on your plan. Again, if accessibility to the recorder is difficult, then cloud based CCTV is helpful as you can easily download clips.
Increased demands for remote / easily deployable setup of CCTV due to Covid-19
Some sites may not be easy to equip with an old-fashioned CCTV system with a local recorder (for example, a construction site). Given Covid-19 and the difficulties with getting onsite to do both site surveys and installations, it may be easier to ditch the local recorder. Instead, it may be simpler to deploy a cloud based CCTV system recording with a cellular network. With Videoloft you can remotely install cloud video surveillance. The security industry has been slow to adopt cloud, but with Covid-19 the need for cloud based CCTV is here.
Covid-19 and the demands for CCTV features which monitor transmission of the virus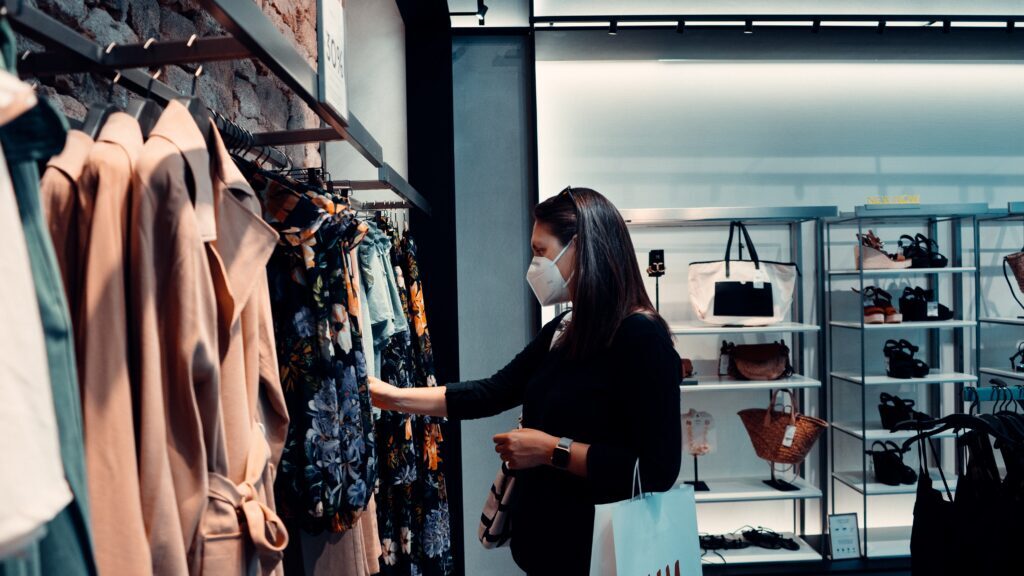 Taking a step back from criminal activity, Coronavirus has also created demands on the security industry around monitoring and preventing the spread of the virus. For example, thermal imaging or crowd control technologies, with more likely to come.
The demands on the security industry for CCTV with thermal imaging – Covid-19
In some cases, hospitality and government actors have been requesting thermal imaging to detect anyone who may have a high temperature and hence possibly Covid-19. Such technology could potentially be used on employees or customers, and allows for the detection of high temperatures. Once a high temperature is detected the person in question could be flagged. However, having a high temperature does not necessarily equate to someone having Covid-19. Equally, if you do have Covid-19, your symptoms may not present in the form of a fever. So while this technology may help to reduce Covid-19's transmission, it isn't an encompassing strategy to defeat the virus.
The demands on the security industry for CCTV with social distancing / crowd control technology – Covid-19
There are even suggestions of social distancing monitoring via CCTV, which tracks how close people are together. In this case, the use of AI, which can detect both people and the distances between them. This tool could help to alert if social distancing was not being abided. Furthermore, this same technology can also count the number of people in a given area. This feature can inform staff of how many people need to queue, to allow those on-sites enough space to distance.
There is also suggestion of using this AI to monitor and flag those that aren't wearing face-masks. This may become more important as lockdown lifts and people start to resume a more 'normal' life. One use of this could be to aid analysis of whether / how much masks alter transmission rates.
Videoloft – cloud based CCTV

Are you a security professional looking to add cloud to customers' security systems? Learn more about our free partner program for security installers, integrators and dealers.