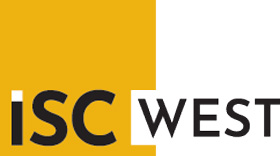 Following the rising concerns over the spread of coronavirus, Videoloft regretfully cancels their participation in the upcoming ISC West conference, scheduled to take place in March in Las Vegas.
After careful consideration, difficult decision has been made to cancel Videoloft's participation at ISC West out of concern for the health and wellbeing of its employees and customers.
"While it wasn't a decision that was taken lightly, we believe it is prudent to cancel our attendance at ISC West due to rising Covid-19 concerns", said James West, co-founder and CEO of Videoloft. "Safeguarding our employees' and customers' welfare remains our primary concern, and as a result, we will not be attending ISC West this year."
Videoloft was fully prepared to showcase its new features and announce the launch of ONVIF support at the conference. Videoloft have recently expanded their cloud compatibility to most leading camera brands, such as Axis, Bosch, Dahua and Panasonic.
Videoloft press contact
Journalists seeking information about Videoloft and its work can get in touch with Videoloft marketing team.